Manufacturing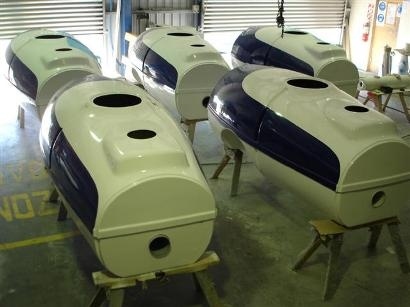 As one of New Zealands leading fibreglass and composite companies we are able to manufacture quality products ranging from small components to the very large installation projects
With each project we first understand our clients needs and then work with them to create the right solution for them. By working in a collaborative way our clients know that we are part of their team, working toward a common goal.
Some of the products currently being manufactured for our clients in Fibreglass composites include:
Architecture Facade

Transport

Non-corrosive Chemical containments and liners

Flat sheet

Fibreglass Pumping stations

Toilet components

Insurance work and more
If you would like to discuss production of products for your company please call or email us.
Frequently Asked Questions
Does Fibre Propec-s build moulds?

Yes we do, we also can offer our services with initial design through to manufacturing. A replica product for moulding off is called the "plug"

Do we do one off articles?

Yes we have been engaged to do many one off fibreglass (composite) builds of many shapes and forms.
Photo Gallery
Back...